USPP
Unit for the Study of Personality in Politics
---
Pat Buchanan
Articles about Pat Buchanan by USPP contributors

"Strong views and firm ground make Pat Buchanan attractive to many" by Jason A. Bartos and Nicholas K. Buhl. St. Cloud Times, January 2, 2000, p. 7B.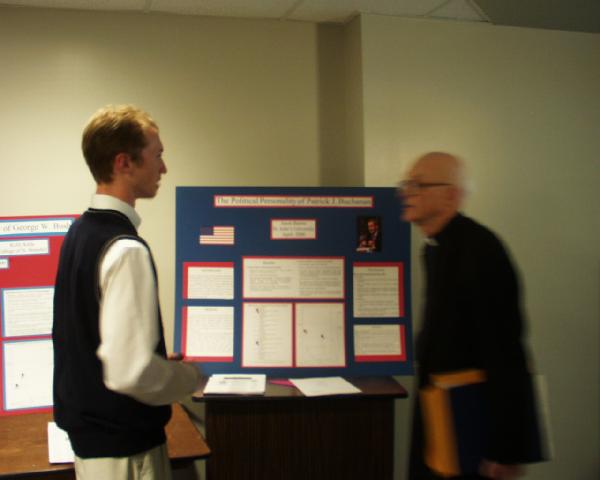 "The political personality of Reform Party candidate Patrick J. Buchanan." Poster presentation by
Jason A. Bartos, Minnesota Undergraduate Psychology Conference, Macalester College, April 29, 2000.
Political Leaders and Candidates Studied at the Unit for the Study of Personality in Politics
---
Page maintained by Aubrey Immelman
www.csbsju.edu/uspp/Buchanan.html
Last modified: 08/18/2000