USPP
Unit for the Study of Personality in Politics
Science Center, St. John's University, Collegeville, MN 56321-3000
Telephone: (320) 363-3198
Fax: (320) 363-3202
---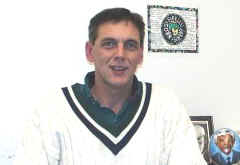 The director of the Unit for the Study of Personality in Politics is Aubrey Immelman, Ph.D., associate professor of psychology at the College of Saint Benedict and St. John's University in Collegeville, Minn.

Biographical sketch

Faculty profile

Selected scholarly publications

Selected scientific papers and presentations

Research and assessment instruments

Political commentary in print media

Political commentary in broadcast media

Articles about studies conducted at the USPP

USPP contributors

Election 2000 Reporters' Tipsheet

Academic resources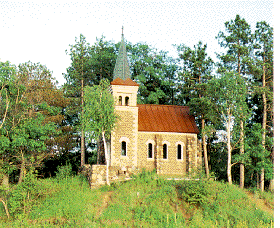 Stella Maris Chapel, St. John's University, Collegeville, Minn. The present chapel on the southeast side of Lake Sagatagan was built from field stone in 1943 by the junior monks. It was designed by Fr. Cloud Meinberg OSB. This structure was remodeled in 1988. An earlier chapel was built on this spot in 1872. It is a favorite destination for walks.

Picture: Copyright © 1996, 1997 by Michael Crouser
Political Leaders and Candidates Studied at the Unit for the Study of Personality in Politics
---
Page maintained by Aubrey Immelman
www.csbsju.edu/uspp/Director/Director.html
Last modified: 03/22/2007